Intents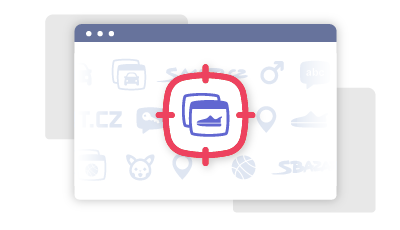 Purchase behavior targeting (the "Intents" tab) contains categories of users based on their short-term behavior. Specifically, we can think of it as the anticipated current interest in a certain type of product or service.
Intents are more accurate and suitable for reaching users in the last stages of the purchasing process and in general performance campaigns.
Amongst the groups of users in Intents, you can also find B2B segments or Stream.cz audiences.
It is highly recommended to think about the choice of appropriate targeting thoroughly. Considering a broader context and using secondary data may help you reach your goals.
Example:
If my goal is to sell couches and sofas, I may target not only the "Household and gardening – Sofas" category (using a product-oriented advertisement), but also users interested in renting or buying property (using rather brand-oriented advertisement), assuming that the users will probably be moving soon and may need a new sofa.
If you combine an unsuitable intent with irrelevant graphics, users may not find your advertising interesting. The ad group will not be successful enough, compared to other candidates in the auction and it may even stop being displayed after some time.
How are intents created?
Seznam.cz gathers information to create intents solely based on its sector services. As the operator of the most visited specialized web portals in the Czech Republic such as Zboží.cz, Sauto.cz, Sreality.cz and others, Seznam.cz has a wide range of data on the behavior of its users, which the expected preferences of shopping behavior are based on.
Example:
On the Zboží.cz server, a user is comparing price offers for a mobile phone. If Seznam.cz receives the user's consent to process personal data, the user will be sorted into a related group of intents.
User data is completely anonymous and is collected and subsequently used only with the user's consent. Also, it is not possible to target a specific user with this data. For more information on the processing and use of data for the purpose of targeted advertising, please visit our dedicated pages.
Setting up intents
You can add intents in the "Intents" tab, by clicking on the "Add Intents" button.

View of Intents in an ad group
It is recommended to use not only the subcategories of intents, but also the main categories.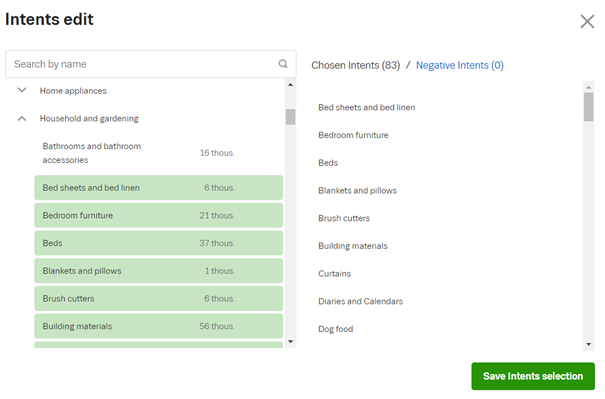 Modification of Intents
Example:
Amongst others, it is possible to target B2B audiences. You can segment companies and entrepreneurs according to their field of business.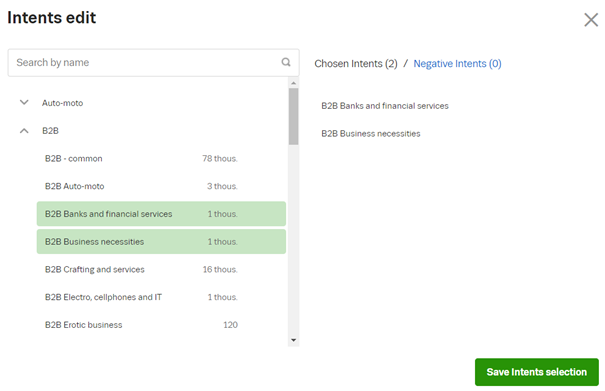 Modification of B2B Intents
If you use multiple types of targeting, do not forget to read about how they interact. See the targeting combination page to learn more.