Statistics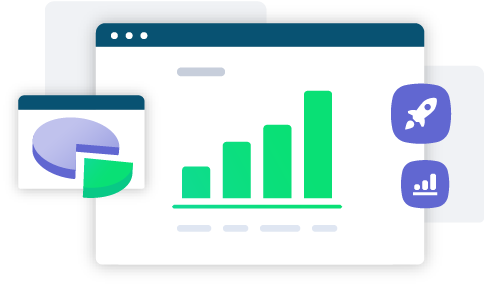 For detailed statistical reports you can use the Statistics tool. The statistical overview can be set exactly as you need and downloaded in editable format for further data processing.
For regular reporting, you can easily create your own templates and thus save time by creating the same report via a saved template.
How to export statistics
For exporting statistics go to the Statistics tab and go to Create a report. Then select the following parameters:
Type of report
The report type specifies whether data will be calculated at the account, campaign, ad group, ad, or keyword level.
View (show)
Select the view of the data. You can choose a summary of all the data or divide it by days, weeks, months, quarters, or years.
Period
You can select from a predefined data range such as yesterday, today, last seven days, last month, last year, etc. For a custom data range choose a start date and end date for the report from the calendar.
Column selection
You can adjust your report and select required columns to be included into your report. For example, you can decide whether the report includes Campaign name, Ad group name, Conversions, Conversion Rate, Device Type, Cost of Sales, etc. When creating the report, please notice that on different report levels different columns are available for your report.
Including campaigns
In this step, you choose the campaigns that should be involved in the report. You can select all active and paused campaigns, all active campaigns, or all campaigns, including deleted ones, or you can select only some specific campaigns by checking them.
Network selection
You can easily split the reporting for the search and display networks or create a summary for both networks.
Name of a report
Sklik names your report automatically but you can rename it here.
Save report as a template
The report that is created can be saved as a template and at the same time you can set the trigger for every day, week, or month.
Send the report by email
To send the report by email enter your address here and select the required format (csv, tsv for Excel, html, xml, or xlsx).