Sklik services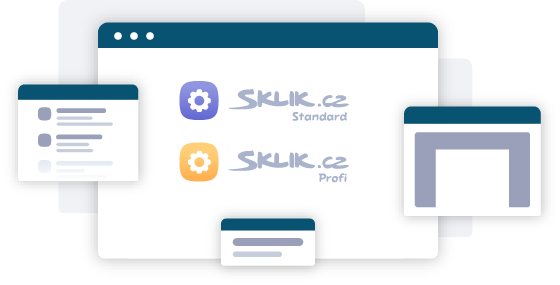 There are two ways of managing your Sklik advertisements.
You can use the interface to run your campaigns on your own.
The other option is to use the service of Seznam's specialists, who will bring your campaigns to peak efficiency.
If you are interested in our services, there are two possible options:
Sklik Standard – A great solution for clients of small and medium enterprises.
Sklik Profi – This requires the potential for a minimum monthly investment of 30,000 CZK.
For enquiries please contact:
Email: reklama@firma.seznam.cz or contact your Account Manager at Seznam.cz
Another option is consultation of your campaigns from our Sklik experts. These consultations can be either long-term or short-term; it depends on your needs. Consultation does not involve direct management of your campaigns but recommendations for you or your PPC specialists.
If you are interested in this type of cooperation, please ask your Account Manager at Seznam.cz or contact us via e-mail: reklama@firma.seznam.cz