Interests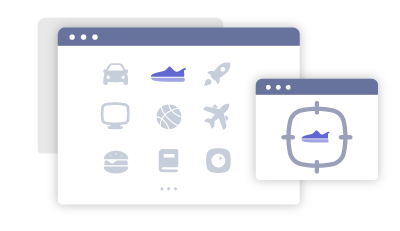 Using interests (the "Interests" tab), you reach users based on their long-term behavior.
Users' interests are rather generally oriented, with wider reach, and suitable for brand building and creating demand.
How does targeting Interests work?
Seznam.cz collects information about behavior of users on its own websites and on the websites involved in the Sklik partner program. If the user has expressed their consent to targeted advertising, a profile with interests is modeled for such user based on the pages they visited, or the products they searched for.
Audiences
Interests are modeled via a classifier of visited pages, which is built on advanced technologies of machine learning. In addition to the classifier of visited pages, a classifier of search queries is also used as an integral part of the overall behavioral targeting process. It is also possible to show ads to users who visit a page matching the selected interest. Interest targeting can also be displayed to the user on the 1st visit to a page with a given topic.
Example:
User that visits our automotive-themed websites will be assigned to one of the Interest segments, such as Passenger vehicles or electric cars, from the main interest category Automotive in the Interests tab.
Data about users are entirely anonymous and are collected and subsequently used exclusively with a user's consent. For more information on the processing and use of data for targeted advertising purposes, please visit our dedicated pages.
Tree of Interests
Main categories
Main categories define a general area of interests that belong to the category. It is not possible to target the main categories, they only serve as a menu for your quick orientation (e. g. Automotive)
Categories – general (Areas of interests)
General categories group thematically similar audiences from a given category. Therefore, they also contain subcategories falling under the given category (e. g. Passenger vehicles – general).
Subcategories (Context categories)
They allow sub-targeting within a category; they contain smaller audiences and thus are more accurate. You can choose to target Interests only from a given sub-category (e. g. Passenger vehicles and City cars). You can also use the subcategory selection when you want to exclude a specific subcategory (e. g. Electric Cars and Hybrids)
Targeting interests
You can add a category of interests in the "Interests" tab by clicking on the button "Add interests".
Subsequently, you can easily add (+) specific categories or subcategories of interests of your choice to the "Included interests" tab.
In addition to targeting subcategories of interests, we recommend targeting general categories as well.
TIP: If you are selling computers, you can expect better results if you choose the category Laptops / tablets – general and the subcategory Laptops / tablets under the main category Electronics.
In case you choose an irrelevant group of interests, your ad will not be interesting for users, the ad group will not be successful, and it will stop being displayed after some time.
It is not recommended to target audiences solely based on their size.
Excluding interests
You can exclude interests by clicking on the Excluded Interests tab and adding (+) the specific category or subcategory of interests you selected to the exclusion.
Interests can also be excluded in combination with other types of targeting.
If you use more than one type of targeting, be sure to read about how they work together. Learn more on the "Targeting combination" page.