Video ads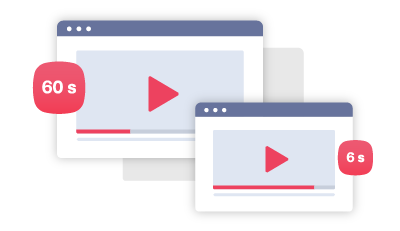 Audiovisual advertising is an ideal way to increase brand awareness, as it directly addresses, generates emotions, is easy to remember and can show things that are otherwise difficult to express. Once you shoot a video ad, nothing could be easier than putting it on the internet. Sklik allows you to advertise with a 60-second video spots and video bumpers that cannot exceed 6 seconds. You can use all targeting, including retargeting.
Technical specification:
Supported formats: MP4 and MOV, you can also use WMV, AVI, FLV or WEBM.
Dimensions: 1280×720 px or 1920×1080 px.
Video file size: 100 MB.
Video length: Videospot till 60 seconds and Bumper till 6 seconds.
Target your ads on the following video placements: