Where Sklik is displayed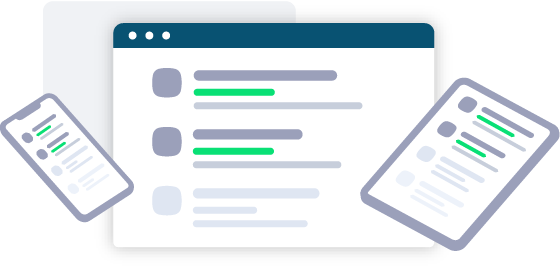 The ads of the Sklik advertising system are shown in two different advertising networks, which are Search and Display Network. They differ in the advertising campaign setup, ad display method, and the type of targeted audience.
Ads can appear on both computers and mobile devices. People, however, behave differently on different types of devices, so we recommend customizing your campaign goals because of that.
Search Network
Ads are displayed on the Czech search engine Seznam.cz and in the search results of Obrazky.cz and Encyclopedia.
PPC advertising in search results is highly efficient as it allows the client to address high-quality users who are actively searching for specific information or a specific product or service. Therefore, users receive ads displayed that are relevant to the subject of their search.
We recommend setting up campaigns in the search network according to the way users are searching or might be searching for your offer. Take advantage of the possibility of targeting closely related and specific phrases.
Example: The search result for "children's toys" includes targeted advertisements related to the sale of children's toys. Users searching for children's toys can then choose from a relevant offer and make a purchase on the landing page.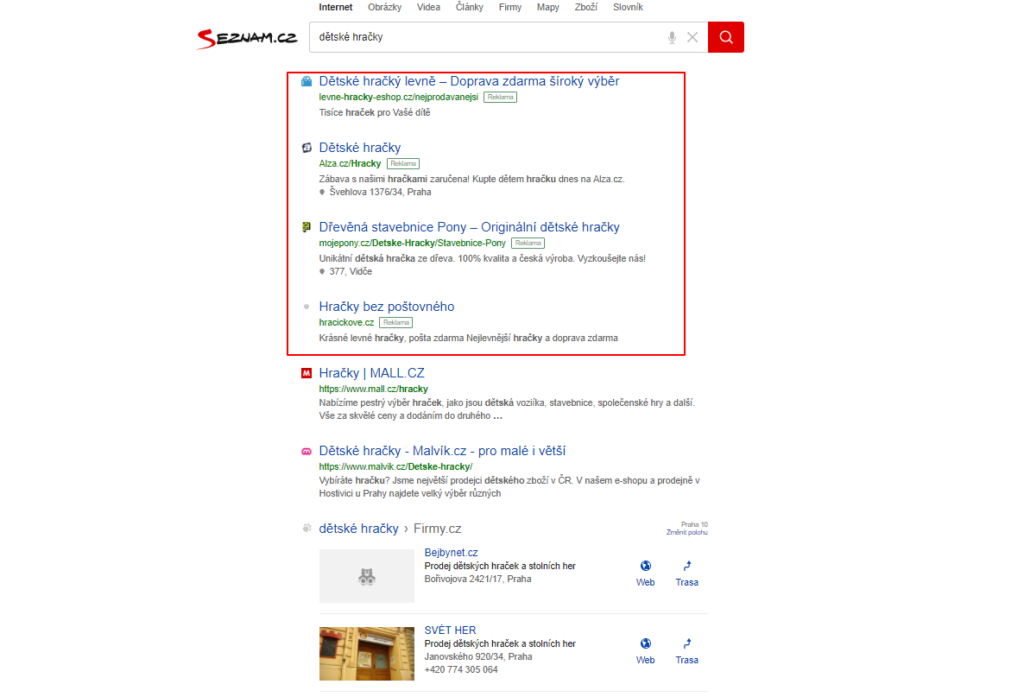 Display Network
This is represented by the group of the Czech Internet's most popular websites and several thousand partner websites that display Sklik's context advertisement on their pages. Display Network grows by dozens of newly activated websites every month.
Sklik's advertisement is displayed on the websites of the Display Network in the context of the content of that website on the basis of its topic and an analysis of keywords present in the body of the website. You can also use different types of targeting, such as retargeting, placement targeting, or topic targeting. Context advertising is more generic; it is therefore suitable for use as a tool that addresses a large group of users.
We recommend that our clients set the context advertising according to what topic they want to display the advertisement in, or what target audience they want to appeal to according to the offer.
Example: An article on cars can show not only ads related to the sale of automobiles, spare parts, or car lease offers, but also less relevant advertisements, which are nevertheless aimed at reaching a given group of users.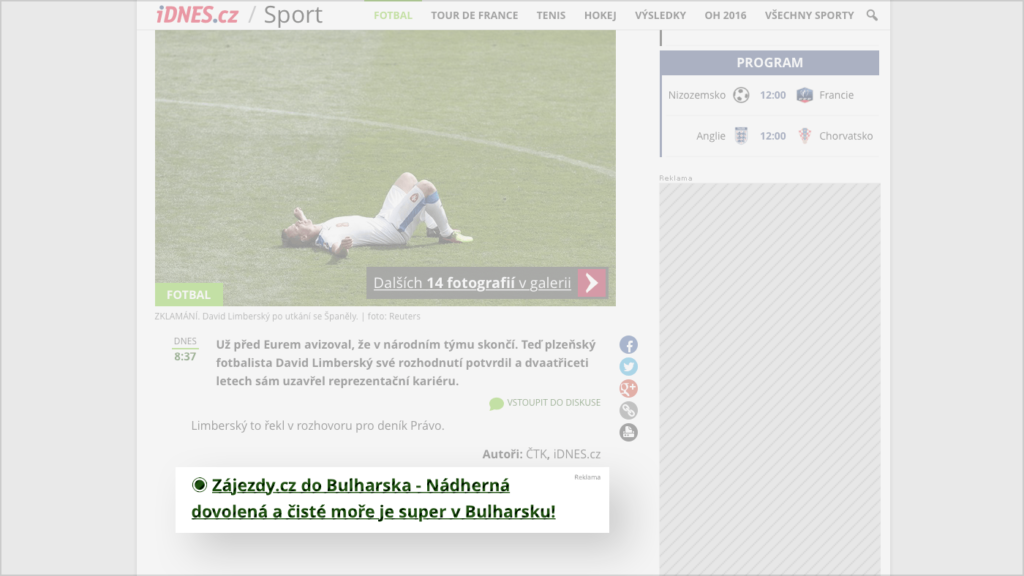 In your campaign settings, you can set where your ad will appear for better targeting. You can exclude the Search and Display Networks pages or turn off displaying on one of the ad networks. It is recommended always to have chosen only one network, either Search or Display.
Mobile devices
80% of visitors to Seznam.cz services access the Internet from their mobile phones. A full 74% of them also use it for shopping. They usually use it to search for information about products. However, almost half of them also complete their purchases through it. Thanks to Sklik, you can be visible on mobile devices: